Replace Your Missing Teeth At Washington Dental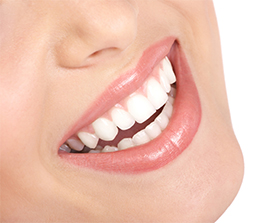 Are you missing any teeth?
Have you lost any teeth?
Do you feel embarrassed when you smile because of missing teeth?
Are you interested in replacing your missing teeth today?
If you answered "yes" to any of the above questions, then we're happy to inform you that we can replace your missing teeth a few different ways depending on what you seek – one or multiple teeth.
Know All Options To Replace Missing Teeth
Understanding what your options are will allow you and the dentist to create a personalized treatment plan that specifically tailors to your needs.
Dental Implants Are The Best
The most functional and aesthetically appealing option is a dental implant. Dental implants have advanced tremendously over the last few years with techniques that have decreased chair time, pain, and worry.
They consist of a titanium rod that binds to your gums, and is then fitted with a dental crown for a complete look and feel.
Free Dental Implant Consultation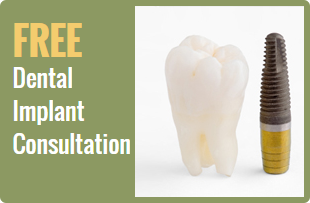 Interested in a dental implant but don't know whether or not you are a good candidate?
Click Here to learn more about dental implants, or schedule an appointment with us and find out for FREE.
Bridge the Gap with Dental Bridges
If you're concerned with budget, then you may be interested in a type of dental bridge that basically "bridges the gap" between your teeth. There are a couple different types of bridges to choose from: fixed or removable bridges. Each come with their own set of pros and cons that can be discussed in a consultation with the dentist. Dental bridges are the most economical way of replacing missing teeth.
Dentures For Multiple Missing Teeth
If you are missing several teeth, then you may want to consider dentures. Like dental implants, dentures too have advanced tremendously over the years. Dentures are removable artificial, or fake, teeth that are specifically designed to provide function and aesthetics back into your mouth.
Dentures can be made for your upper arch, lower arch, or both arches. They can also be made with the use of dental implants – known as all on four dental implants.
Discuss Your Options With A Dentist
Regardless of the procedure you believe is best for you, you'll want to receive feedback from a professional on what your best options are. Please call the office that is nearest you for a personalized consultation. We can also be reached using our convenient online contact form.
We Have Convenient Locations for Dental Implants
Downtown Los Angeles Dentist 
Lomita Dental Dentist
Carson Dental Dentist
Hawthorne Dental Dentist