Everyone wants a gorgeous smile, but no one wants a mouth full of metal to get one. Washington Dental proudly offers Los Angeles, Carson and Lomita residents with Invisalign invisible braces. Invisalign treatments are quicker and more efficient than regular metal braces. Washington dental can help you achieve that perfect smile withInvisalign tooth correction.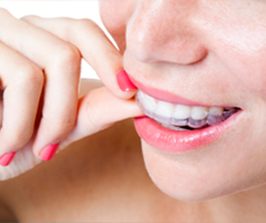 Invisalign braces are a custom set of clear aligners that work like traditional braces to straighten teeth. With Invisalign braces, there are no embarrassing brackets or wires attached to your teeth. The system is actually a series of trays that will fit over your teeth. Each tray will make a slight adjustment to your teeth until perfect alignment is achieved. Treatment times vary from person to person. When worn, an Invisalign aligner will be virtually undetectable by the naked eye and you will be able to go about your daily routine feeling confident and self-assured.
Looking to straighten your teeth?
Let us help! We offer FREE orthodontic evaluations to craft you a personalized treatment plan. The American Association of Orthodontists recommends children by the age of 7 receive an orthodontic evaluation.
Invisalign braces also offer more comfort over their traditional counterpart. The removable plastic brace is less painful than metal braces and may even show more effectiveness over other invisible braces. They are the preferred choice for adults who want straightened teeth and do not want to be bothered by the look and hassle of traditional braces.
Invisalign is an ideal option for most adults; however, there are a few tooth movements that it cannot correct. An in-office evaluation will determine if you are a good candidate for Invisalign, or if you would be better served by traditional braces.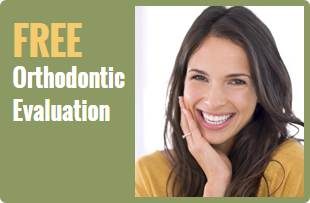 What to expect with invisalign® treatment
If you are a good candidate, you will be fitted for a customized aligner. You will receive a new aligner every few weeks until your teeth reach the desired position. You can remove these aligners when you eat and brush your teeth. However, it is important to be diligent about wearing Invisalign aligners otherwise treatment could be delayed.
Most people find Invisalign braces aligners comfortable to wear. However, you may feel slight discomfort whenever you receive a new aligner, as the adjustment puts pressure on your teeth for alignment purposes. A small percentage of people experience gum irritation when using Invisalign. If this happens to you, contact our office for advice.
To find out more information about Invisalign in Los Angeles, Carson and Lomita contact Washington Dental today.