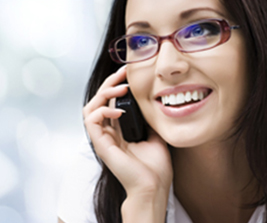 Dental crowns are caps that are placed over your teeth from the top to your gums. They are often used to cover teeth that are broken or worn down. They can also be used to improve the appearance of teeth with severe discoloration. Other reasons for crowns include:
protecting week teeth
supporting teeth that have very large fillings
covering dental implants, keeping a bridge in place
covering teeth that have had root canals
Dental crowns generally last between five and 15 years, depending on which type you get. Metal crowns are very durable and often used on back molars. Porcelain and ceramic crowns have a more natural appearance than metal, although they are not as strong. Either one is a good choice if you need a front tooth covered. Resin crowns are typically the least expensive option. If you want the best of both worlds, porcelain-fused-to-metal crowns offer a natural look and durable quality.
Washington Dental provides excellent service. During your first visit, your dentist will prepare the tooth for a crown. This involves taking some of the enamel off of your tooth so that it will not be too thick with the crown on. Afterwards, your dentist will take impressions of the tooth to send to the dental laboratory that will be making your crown. If necessary, your dentist will place a temporary crown on your tooth to protect it until your crown is ready to be fitted. On your second visit, your dentist will cement the crown in place, permanently.
Washington Dental provides Los Angeles, Carson and Lomita residents with expert dental care and offers flexible payment options. Contact Us for a free dental crown consultation or if you are looking to replace an old crown that has fallen out. Contact us today and get more information about your South Bay dental crown procedure, prices, and options.