Gap Teeth Dentist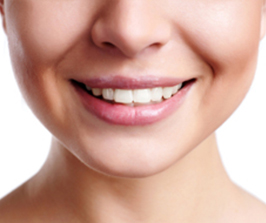 Are you tired of seeing the gap in between your front teeth? Or any teeth?
Dr. Sam and David Ganji have transformed many smiles – gap tooth or not. Some people choose to keep their gap teeth and embrace it. There's nothing wrong with this. Many people are comfortable with gaps in their teeth including celebrities such as Madonna.
However, many people are uncomfortable with their gapped teeth. It begins to slowly become an aspect of their body they are self-conscious of quite often. If this sounds like you, then a personalized consultation with our South Bay gap teeth dentists is what you need.
Gap Tooth Treatment - What To Expect
You can expect to be treated with respect and care the minute you begin to discuss your concerns, issues, and problem with our dentists. They understand the impact gap teeth have on patients and they make it their mission to correct the issue and see you smile with confidence.
Every patient has his or own unique needs depending on various factors, but generally gap tooth smiles are corrected with one or more of these procedures:
Durable porcelain veneers
Traditional dental bonding
Orthodontics (i.e. braces or similar appliances)

Gap Tooth Smile Before & After - Orthodontics
Start Your Gap Tooth Transformation Today
The first step in your transformation begins with a desire to change. If you are ready to change your gap tooth smile, then please call our office and we will assist you with any information you need. Or if you would prefer to keep things online, we have an online form that can be filled out at your convenience.
Downtown Los Angeles Dentist 
Lomita Dental Dentist
Carson Dental Dentist
Hawthorne Dental Dentist