Los Angeles Dentist & Dental Implant
Regular brushing and flossing, using a quality antiseptic mouth wash, and avoiding consuming too many high-sugar foods/drinks are all ways you can reduce your risk of dental problems and boost your overall oral health. But even when you have made your best efforts at home, there will be times when the assistance of an experienced, local dentist will become necessary.
It may be simply a matter of getting your regular dental exam, which the American Dental Association (ADA) recommends be done at least twice in a year. Or, you may need such services as orthodontic braces to correct tooth misalignments, dental implants to restore missing teeth, or cosmetic dentistry that removes stubborn stains and covers up tiny imperfections. Finally, when an excruciating tooth ache suddenly strikes, a tooth is knocked out or cracked in an accident, or a crown or other dental appliance comes loose, you need quick access to emergency dental care.
At Washington Dental, we offer full dental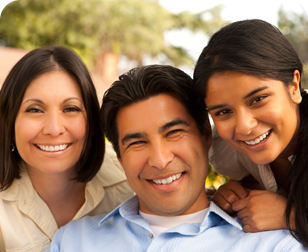 services to cover all of your family's needs, using the most advanced equipment and techniques to maximize effectiveness, efficiency, and patient comfort. We serve all of Los Angeles, including Downtown L.A., along with the surrounding areas. Our two on-staff dentists, David Ganji (DDS) and Sam Ganji (DDM), earned their degrees at some of the most respected dental training centers in the country and are committed to ongoing education to keep themselves constantly up to date.
We believe that excellence in customer service is as important as excellence in dental care itself, and therefore, we make it as easy as possible for you to set an appointment and offer new patients a free initial consultation to uncover their dental needs and introduce them to our practice. When explaining to our patients their options in dealing with a dental problem, we never high-pressure them but simply equip them with the knowledge necessary to make an informed decision. We also make payment easy by offering competitive rates and accepting numerous different dental insurance plans.
Our Offered Dental Services
By covering a wide range of dental services at one location, we eliminate the need to search for a specialist every time a slightly out-of-the-ordinary dental procedure is needed. We have expertise in dental implants, orthodontics, cosmetic dentistry, restorative dentistry, preventative dentistry, and across the full spectrum of general dentistry.
If we were to say what our single biggest focus is, however, we would answer that it is "family dentistry," for our services are catered specifically to the needs of families. We also offer free dental exams and dental X-rays to new patients, provide 24/7 emergency care, and are careful to give you sound advice on how to care for your teeth/gums.
We help you to keep a healthy mouth, improve your smile, and retain your natural teeth as long in life as possible.
Some of the most common services our patients in Downtown Los Angeles and throughout the L.A. Area request include:
Dental Exams: It is hard to overstate the importance of biennial dental check-ups. Dental exams serve both a diagnostic and preventative purpose. They help identify problems like tooth decay that can be quickly corrected, but they also help catch developing problems like periodontal (gum) disease in their early stages when treatment is simpler, more effective, and less costly. Additionally, we will thoroughly clean your teeth, either by traditional methods or with the newer, ultrasonic laser method if your prefer. Finally, we can give you a mouth cancer screening, take dental X-rays as needed, and offer our advice on how to improve your oral health by changing brushing/flossing or lifestyle habits.
Dental X-Rays: X-rays, or "radiographs," are a prime method of revealing dental problems that would otherwise be hidden below the gum line, on the inside of teeth, or far in the back of the mouth. The up to date digital X-ray machines used at Washington Dental rapidly produce high-detail images that you can view on a chair-side screen. And not only are these newer X-rays faster and more precise, but they also use around 90% less radiation than older methods. Depending on the situation, we will take X-rays at different angles, including full-tooth views, bite-wing views that show how upper and lower teeth meet, views of the entire upper or lower jaw, or panoramic X-rays that show your full mouth. Additionally, we can use intra-oral cameras to photograph teeth and locate cavities, small fissures, and other imperfections.
White Fillings: While, in the past, dental fillings were almost always of gold or silver amalgam, today, tooth-colored resins can often be used instead. We can even remove old fillings and replace them with white fillings if you wish. Composite resins are strong, durable, resistant to staining, and require very little natural tooth material to be removed. Resins are typically used to fill in only small fissures and nicks in teeth, while another kind of "white filling," ceramic, is used when larger portions of your tooth are missing.
Root Canals: In some cases, fillings cannot correct damage done to a tooth because too much of the tooth has decayed and/or too much of the inner tooth has become infected beyond repair. Yet, the bulk of the tooth is still intact and functional, so an extraction is not in order. This is where root canal surgery is appropriate. We open up the top of the tooth, remove infected "pulp," clean out the inside of your tooth, fill in the hollow area with a strong, non-toxic material called "gutta percha," and then cap the tooth with a crown. As we offer modern laser-powered root canal treatments, the process is far safer, far less painful, and far more effective than in days gone by.
Dental Implants: When teeth are already missing or cannot be saved even with a root canal, the best option is usually a dental implant. Besides filling in "gaps in your smile," implants also prevent further damage by keeping adjacent teeth from "drifting" out of place and keeping pressure on underlying gums/bone so they will not shrink and deteriorate. Modern dental implants closely match the color/contours of your original teeth, fuse to the jaw bone for firm support, are made out of non-toxic titanium metal, and are capped with a dental crown of your choice. Once installed, your implants should never have to be replaced. Not every dentist has the specialized training necessary to install dental implants, but Washington Dental is well acquainted with this cutting-edge advance in dental technology. Additionally, we offer special packages inclusive of implant-rod, crown, and supportive abutments to help make implants more affordable.
Dental Crowns: Dental crowns can help to re-strengthen a cracked or otherwise damaged tooth, with or without a root canal, and are also used to cap the metallic rods of dental implants. They come in a wide variety of types, including porcelain, metal, porcelain fused to metal, ceramic, and composite resins. Each type has its own specific benefits, and our staff at Washington Dental can assist you in choosing the crown-type that best fits your needs.
Teeth Whitening, Bonding, and Veneers: We offer multiple ways of improving the look of your teeth. First, if it is simply a matter of removing deeply ingrained stains, we can use professional-strength dental "bleach" to achieve a clean and durable result. Second, dental bonding material can be used to fill in chips and small cracks as well as cover over discolorations. The resin hardens quickly and adds strength besides improving your smile. Third, porcelain veneers can do the same job as bonding but over the whole surface of the tooth and also reduce inter-dental gaps.
Orthodontic Braces: At Washington Dental, we have expertise in both traditional metal braces and Invisalign "invisible" braces. Invisalign can only be used with teenagers and adults, and certain rare cases require metal or ceramic braces. However, in most situations, Invisalign's clear, acrylic trays can be used to gently and gradually nudge misaligned teeth into correct position. As Invisalign trays are removable, they do not limit what food/drinks you can consume and allow you to engage in intense workouts or contact sports, so long as you wear them 20 to 22 hours per day.
Bridges/Dentures: Although dental implants are typically the best option, there are times when dental bridges or dentures are necessary or desirable. Our dentists can assist you in deciding on whether to opt for bridges, dentures, or implants, and on which type of bridge/denture to choose. We can install traditional, Maryland, or cantilever bridgework or dentures that are either full/partial and either fixed/removable.
We at Washington Dental have extensive training and many years of real-world experience across a wide range of dental procedures. Our facilities are conveniently located, extremely clean and comfortable, and equipped with all the latest high-tech dental instruments. Our staff is friendly and helpful to assist you with any questions/concerns you may have, and we always treat each patient the way we would like to be treated were our roles reversed.
To minimize or eliminate pain during dental operations, we use safe, highly effective local anesthetics, and we also offer you the option of sedation dentistry to reduce anxiety and render pain levels of even the most involved dental surgeries on a par with a simple extraction.
WHY CHOOSE WASHINGTON DENTAL?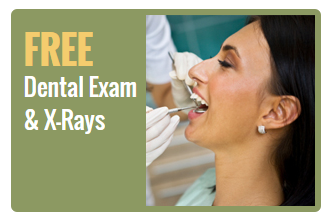 Choosing a dentist can be a daunting task for many with tons of dentists asking for your business and commitment.
There are two simple ways to find out whether or not a dentist is the right fit for you:
Read what other current patients are saying (often via Yelp!).
Take advantage of a free dental exam to get a feel for the practice.
Contact Us Today
At Washington Dental, we offer you free, no-obligation consultations to discuss with you your dental needs and your dental care options. Contact us at 213-765-0004 today to learn more about our services or to schedule an appointment.
Washington Dental is located in Downtown Los Angeles. We serve Los Angeles County, the South Bay and all surrounding areas with additional locations in Carson and Lomita.