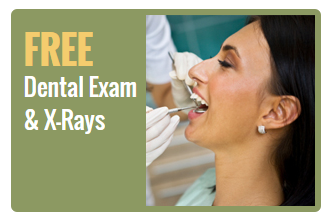 At Washington Dental, we provide comprehensive dental care to the city of Lomita and surrounding areas. We offer Free Exam & Digital X-Rays for all new patients, and make it a priority to provide quality and affordable dentistry. We offer all dental services in office, including implant, family, general, cosmetic and emergency dentistry. We have some of the best reviews and want to be the reason you smile.
We understand the importance of excellent customer service to our patients, and we make it as easy as possible to schedule an appointment. We also accommodate emergency appointments on a 24/7 basis. During your FREE dental exam and x-rays, we will explain the status of your dental health, and explain what dental care you may need so that you can make the best decision possible. We never pressure you into any procedure, our doctors provide you with the information you need so that you can make an informed decision. We also make paying for your dental care easier by accepting all PPO dental insurance and offer payment plans.
Good oral health benefits not only your teeth and gums but also has important impacts on your overall health and well being. Even with regular brushing and flossing, everyone needs periodic checkups (the ADA recommends twice a year) to ensure a healthy mouth. And when specific problems arise with your teeth and gums, such as tooth decay, a throbbing tooth ache, or a broken tooth, you can rely on your dentist even more — especially if it is an emergency demanding immediate attention. 
Our Offered Services at Washington Dental
At Washington Dental, we offer general, family, implant, cosmetic, invisalign and emergency dentistry. We offer free dental examinations and X-rays to our new patients, along with free expert advice on how to keep your teeth as healthy as possible.
Our service covers the full spectrum, from orthodontic braces to implants and crowns to cosmetic dentistry. We combine preventative and corrective approaches to keep your smile in top condition for many years to come. 
While not an exhaustive list, some of our most common dental services include:
Dental Exams: By scheduling a dental exam once every six months, you help us identify developing oral health problems in their earliest stages and prevent other problems from ever getting started. We thoroughly clean your teeth and remove all plaque and bacteria as well as examine each tooth for decay or weaknesses. Where necessary, we take dental X-rays to reveal conditions inside your teeth and below the gum line. We also check your gums for indications of periodontal disease. Finally, your exam will also include an oral cancer screening and the proper demonstration of correct oral hygiene techniques.


Dental X-Rays: Digital X-rays are a key diagnostic tool in modern dentistry. X-rays pass through your soft tissues but are absorbed by denser tissues, resulting in an image that effectively highlights your teeth and surrounding jaw bone structure. Modern X-rays are very detailed and high-quality, use 90% less radiation than in the past, work instantaneously, and allow you to view the results on a chair-side screen. Intra-oral, miniature, cameras can be used as well with much the same effect. Problems like tooth decay, jaw bone deterioration, tiny fissures in teeth, impacted wisdom teeth, and more can be detected early by means of dental X-rays. They can also be used to check the progress of developing teeth in children and to generally monitor tooth health for preventative purposes.


Tooth-Colored Fillings: In earlier times, dental fillings were almost always made of gold or silver amalgam. Metal fillings are still appropriate sometimes today, especially in back-of-the-mouth teeth, but in many cases, a natural-looking "white" composite resin filling will be preferred. Our tooth-colored fillings are both aesthetically superior (they blend in to the point of being hard to find), and are strong, long-lasting (usually 3 to 10 years), and resistant to staining. Composite resin fillings, however, are usually best only for smaller filling jobs, larger areas being best covered with a porcelain tooth-colored filling. For composite resin fillings, we simply mix and place the material directly on the tooth and wait a short period for it to harden. That is, after having first removed the cavity or decayed area (if there is one). Also note that very little tooth material is lost with composite fillings, whereas, with amalgam fillings, more must be removed.


Root Canals: When your tooth has decayed too badly, it may have to be extracted and replaced by an implant, but sometimes, it is possible to save the natural tooth by doing a root canal operation. We remove the internal "pulp" of the tooth, which has been infected, and clean out the inner tooth thoroughly. Next, we use gutta percha to fill the now-hollow tooth and attach a crown on top using dental cement. This ensures your tooth will be strong and fully functional. At Washington Dental, we use modern laser treatment for our root canals, which is much more comfortable to you as well as much more effective.


Dental Implants: Dental implants are used to replace missing and broken teeth. Gaps in your smile allow teeth to drift out of place and weaken the underlying jaw bone, leading to further problems down the road, so it is worthwhile to place a dental implant to prevent all future problems. Dental implants mimic the contour of the original tooth. They consist of titanium posts that are anchored in your jaw bone, to which they will firmly fuse. Abutments are used to attach the crown to the dental implant. Abutments screw into implants and the crown cements on to the abutment. You can replace as many teeth as you wish with dental implants. At Washington Dental, we complete all three parts; the implant, abutment, and crown in office. This helps to minimize your cost and save you time.


Dental Crowns: We offer various types of dental crowns, including: porcelain, zirconia, ceramic, gold, composite resin, and porcelain fused to metal. Each type of crown has its benefits. For example, metal crowns are especially strong, while all porcelain crowns are very aesthetic and pretty. Porcelain fused to metal combines these two virtues. In each case, our expert dentists/staff can assist you in selecting the crown-type that works best in your situation.


Teeth Whitening, Bonding, and Veneers: We offer many ways to improve the appearance of your teeth in situations where having a dental crown is not necessary. First, stains that do not come off with brushing and have lingered on your teeth for a long time can be removed via teeth whitening. We use professional "bleaches" that whiten your teeth much more effectively than the kits you can buy in the store, and the results last longer as well. Tooth Bonding is used to fill in small chips and/or discolorations with special tooth-colored resin. The resin cures quickly under a high-intensity light, and your tooth imperfections disappear from view instantly. Porcelain veneers cover up the same imperfections as does bonding, but they cover larger areas of your tooth and can also be used to fix gaps.


Braces: We offer orthodontic braces of all types, including: traditional metal and Invisalign. We can assist you in selecting the braces that will most effectively and efficiently bring your teeth into proper alignment. Invisalign clear aligner trays are "invisible" in your mouth, removable to minimize impact on your lifestyle, and easy to clean. They are suitable for teenagers and adults. Traditional metal braces are the best option in it comes to severe cases of crowding and misaligned teeth.


Bridges and Dentures: When dental implants are not desired or practical, a bridge or denture may be the best solution to replace missing teeth. At Washington Dental, we give you all the options possible so that you can make the best decision for you. Whether you are missing one, a few or many teeth, we can help you find a bridge/denture that will solve the problem and feel comfortable in your mouth.


Anesthetic/Sedation Dentistry: We use local anesthetic as appropriate to minimize pain and discomfort during dental surgery, and we also offer sedation dentistry, which safely reduces anxiety and increases comfort during various dental procedures. Most patients say they feel little to no pain during even relatively major operations when anesthetic/sedation is used.
WHY SHOULD I CHOOSE WASHINGTON DENTAL?
Finding a dentist can be a difficult task. At Washington Dental, we strive for patient excellence, which is reflected in our many positive patient reviews.
Visit our Yelp! to read what others are saying about Washington Dental. Click here to read reviews for our Lomita location.
Contact Us to Today
Washington Dental's state-of-the-art facility is filled with high-tech equipment and dental instruments needed to give you the highest-quality oral care possible. Our staff is both friendly and helpful, and we welcome all of your questions and concerns.
Contact us today for a free consultation by calling us at 310-326-5183. If you have any questions about your oral health or about a specific procedure, we will be happy to meet with you and discuss your options.