Gentle Family Dentistry For The Entire Family
Are you one of the people who does not like going to the dentist? If so, you are not alone in your fears. However, there are several things that a Los Angeles general family dentistry can do for you that will improve your smile and your health.
Dental Checkups For Children
You should begin going to the dentist when you are a child, and then you will be on a routine schedule of visiting every six months. If you have children, the best time to start taking them is at one year of age. The general dentist can examine the teeth that the child has and let you know if there are any concerns. Appointments will be made to take the child back to the dentist every six months. The dentist will clean the teeth with fluoride toothpaste and check the teeth for cavities.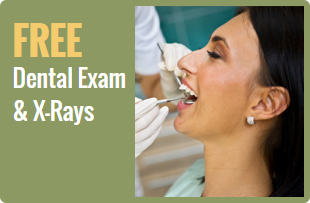 Free Dental Exam & X-Rays
Haven't been to the dentist in awhile or are a new patient? No problem. We offer free dental examinations and x-rays for your convenience, schedule an appointment.
What Happens During A Dental Exam
When you are an adult, a general dentist examines the teeth more in depth to look for gingivitis, decay on the teeth and oral cancer. There are ways for dentists to easily look at the mouth to determine if you might have cancer. It is very important to continue seeing the dentist while you are an adult because the teeth cannot be replaced. Most visits to the general dentist only involve cleaning the teeth and flossing between them. You will be instructed on how to care for the teeth and the best products to use.
We Also Offer After Hours Emergency Dentistry
We also have emergency hours in case you break a tooth or you need something done that cannot wait until the office opens. We have two conveniently placed dental practices serving all of your dental needs. Contact us today for an appointment with one of our experienced dentists.